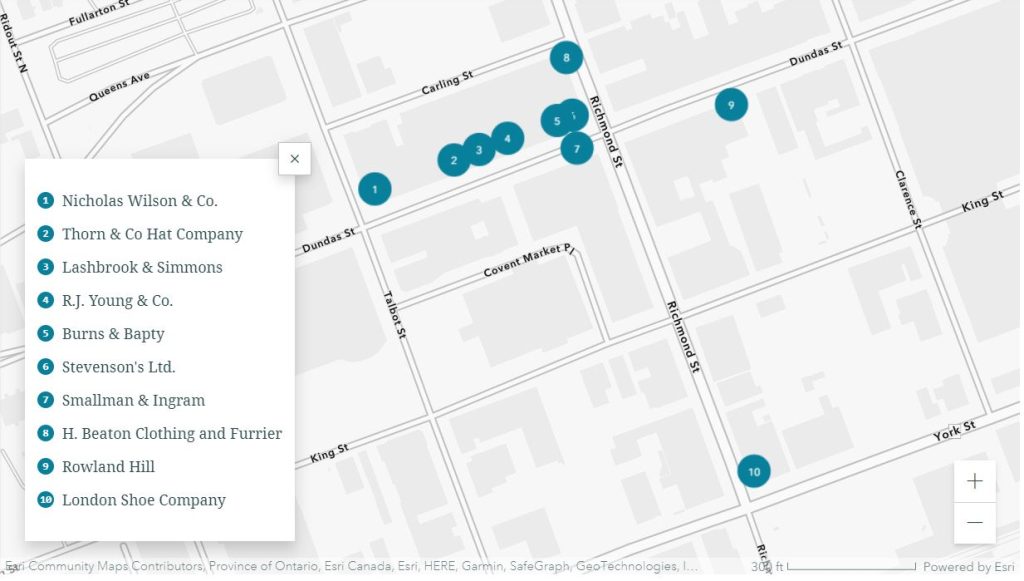 Went to town at 11 o'clock.  Shops looked very attractive.- Milly Harris, February 1, 1897
Early London retailers, wholesalers, and manufacturers offered an impressive selection of the latest fashions. Beginning with H. Beaton Clothing and Furrier in the 1870s and ending with local shoe company Rowland Hill in the 1950s, this exhibit walks through a selection of businesses in the London fashion industry between 1870 and 1950.
These companies, which were hallmarks of London, Ontario, were frequented by the thousands of people living in the Forest City, like the Harris Family. While it can be hard to discern all the places the Harris' shopped, they did know of all the retailers featured in this exhibit and were likely customers of several.