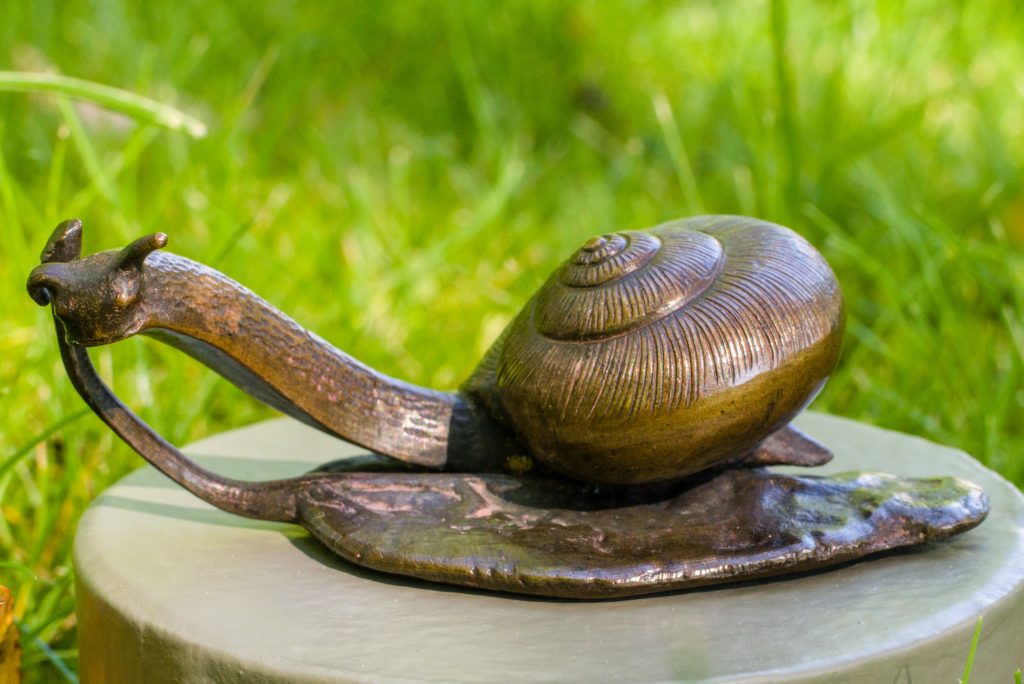 Snail (c.19th century). Photo by Jason Plant.
Snail
Artist: Unknown
Date: c. 1900
Medium: metal, possibly bronze
Dimensions: 7.0 x 3.5 cm.
Little is known of this exquisitely detailed snail figurine in the Eldon House collection, except that it is fashioned in the Art Nouveau style.  It is probable that Milly Harris collected this piece while travelling in Europe in the early 1900's.