Japanese Incense Burner With Dragon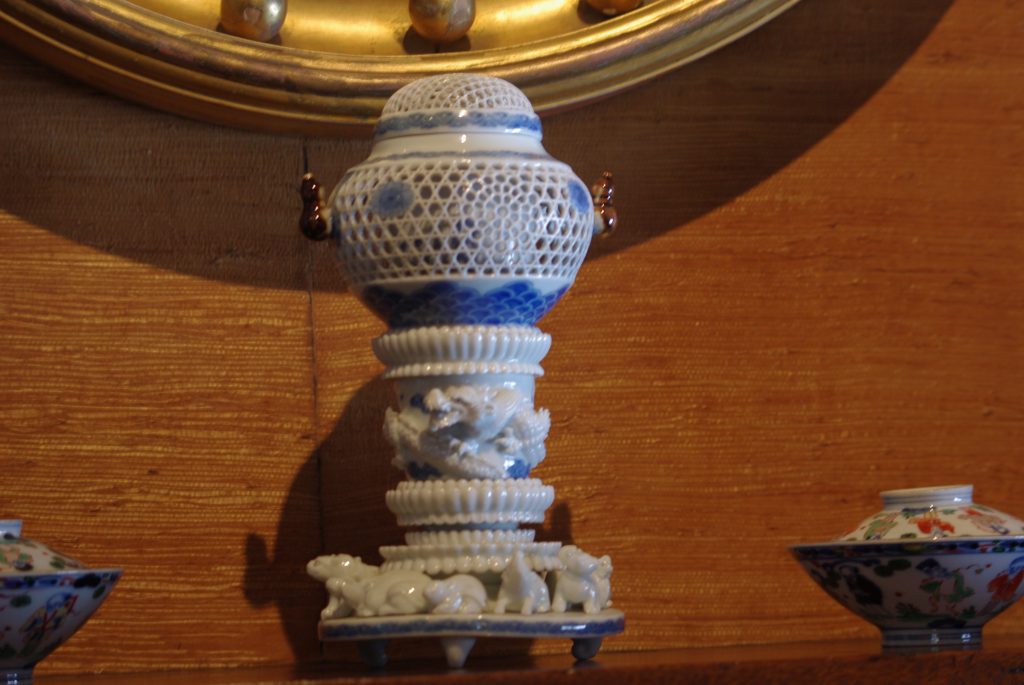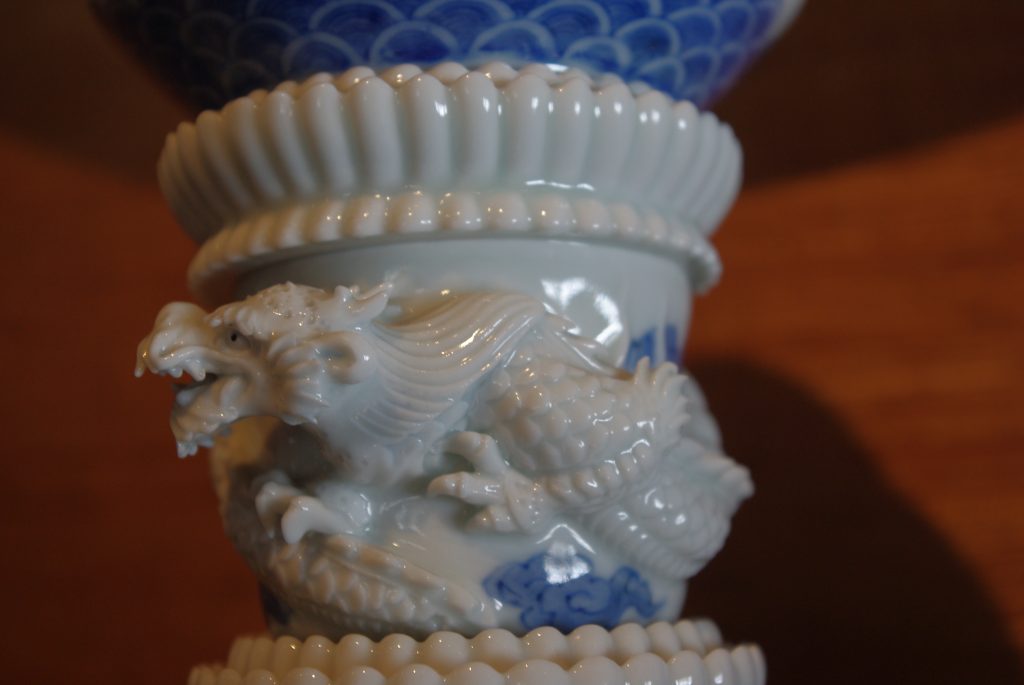 Japanese Incense Burner with Dragon 
Artist: Signed on base, "Imamura."
Date: Late Edo era, c. 1844.
Created: Island of Hirado,  Japan.
Medium: Porcelain with relief modeling, pierced work and underglaze blue motifs.
Dimensions: 22.9 x 11.1 cm.
The iconography of this porcelain incense burner brings together the animal world, real and mythical, with the plant kingdom. It was purchased in Japan in 1897 by George and Lucy Harris and their children Ronald and Milly. The body and lid are covered in "pierced carving in a fine basket weave pattern" as described by David Pepper in his 1997 exhibition catalogue Treasures from Japan.[4] The pattern of the pierced work also resembles that of a spider's web whose delicate yet strong web forms the central motif. Below this, coiling itself around the column, is a dragon the fifth sign of the zodiac. At the bottom on the baseplate are depicted eleven of the twelve animals of the Eastern zodiac.[5]  The plant kingdom is represented by several rings of stylized lotus flowers on the column.