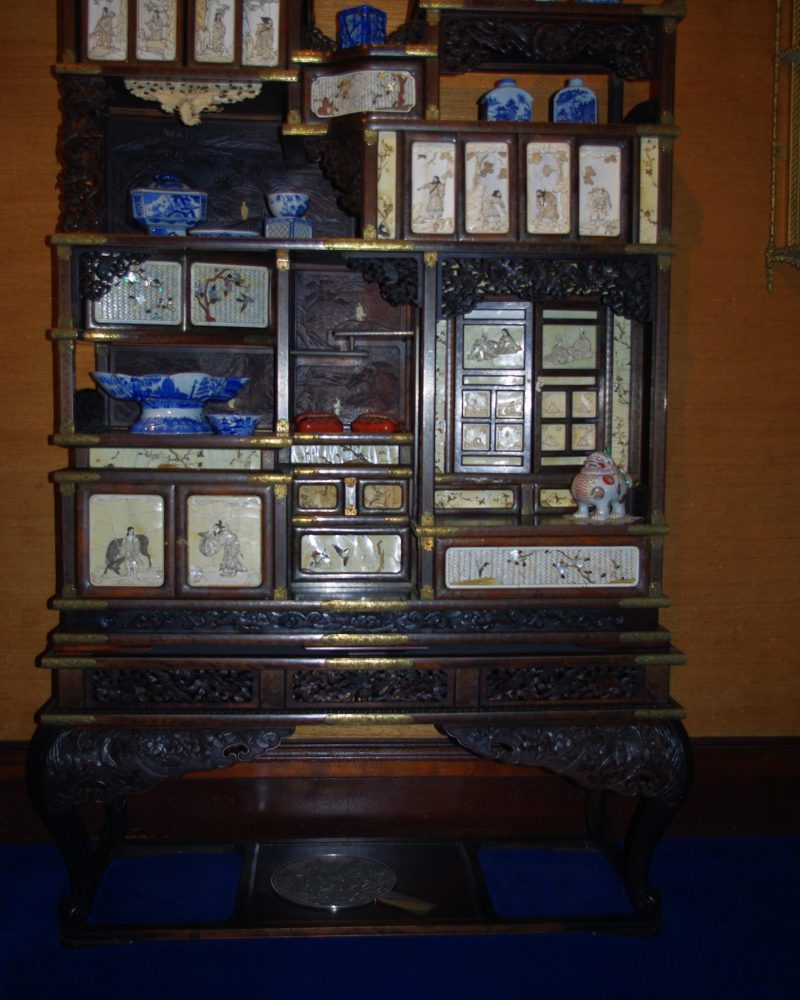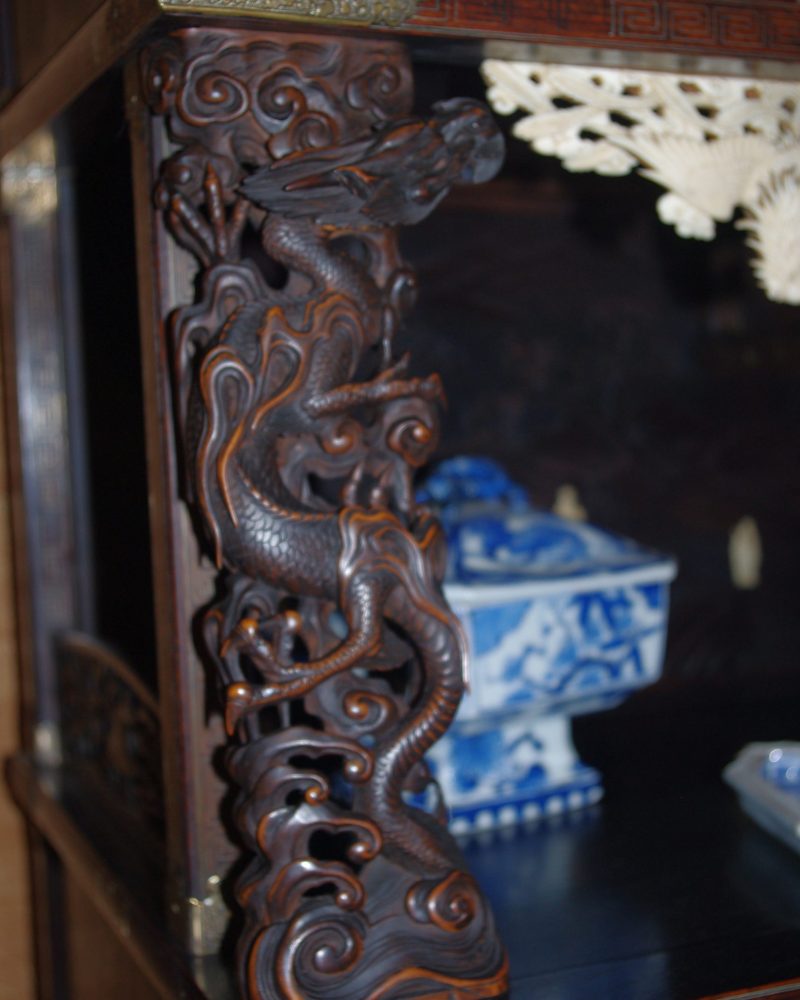 Carved Dragon, Japanese Cabinet
Created: Japan, Meiji era, c. 1895
Medium: Wood
Dimensions: (dragon carving) 28.5 x 10 cm.
George Harris, his wife Lucy and their two children Ronald and Milly, arrived in Japan in November 1897 on one of the first stops on their world tour. That month they bought the cabinet in Kyoto for $100.00. The Japanese craftsmen embellished the cabinet with many carvings, such as the dragon at the upper left and the ivory phoenix to its right, so as to appeal to Western tourists.[2] The animated and deeply carved dragon draws the viewers eye, and is thought to have been one of a pair originally intended to be used in a Buddhist household shrine. Milly Harris' travel diary entry describes the purchase.
"Our friend H. Shimadzu pursued us again and beguiled us into his establishment which Ronald and I had visited and liked yesterday and it ended in our buying a cabinet.  Papa managed him very well and he dropped his price very neatly – We all like this cabinet better than any we have so far seen, better in fact than the one Mr. Rose bought for $400.00."
Milly Harris diary entry November 15, 1897, Kyoto, Japan.[3]