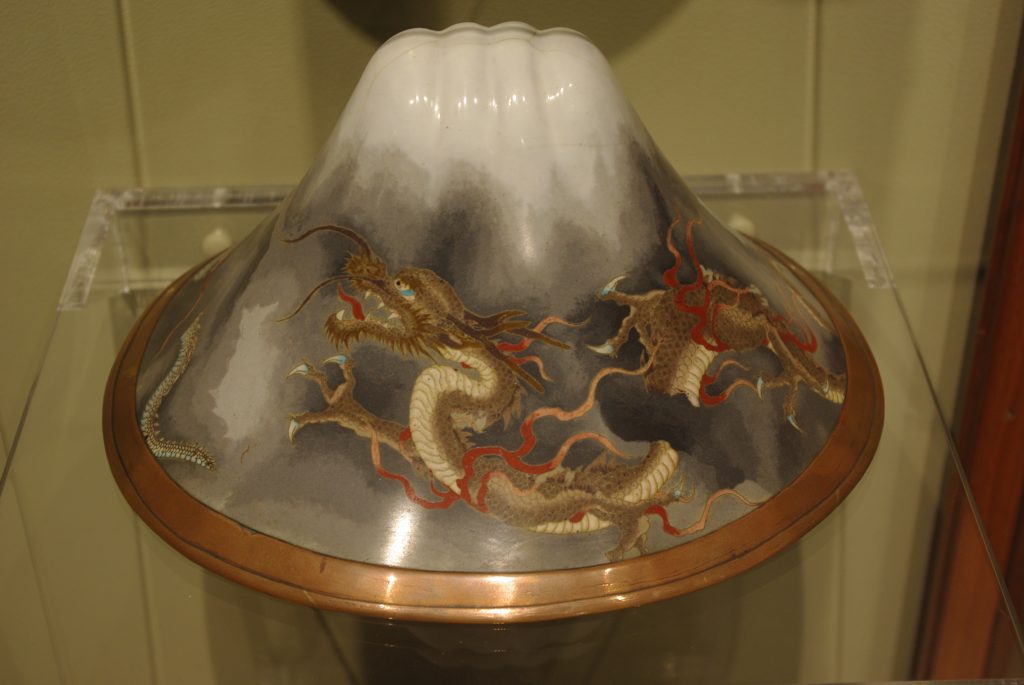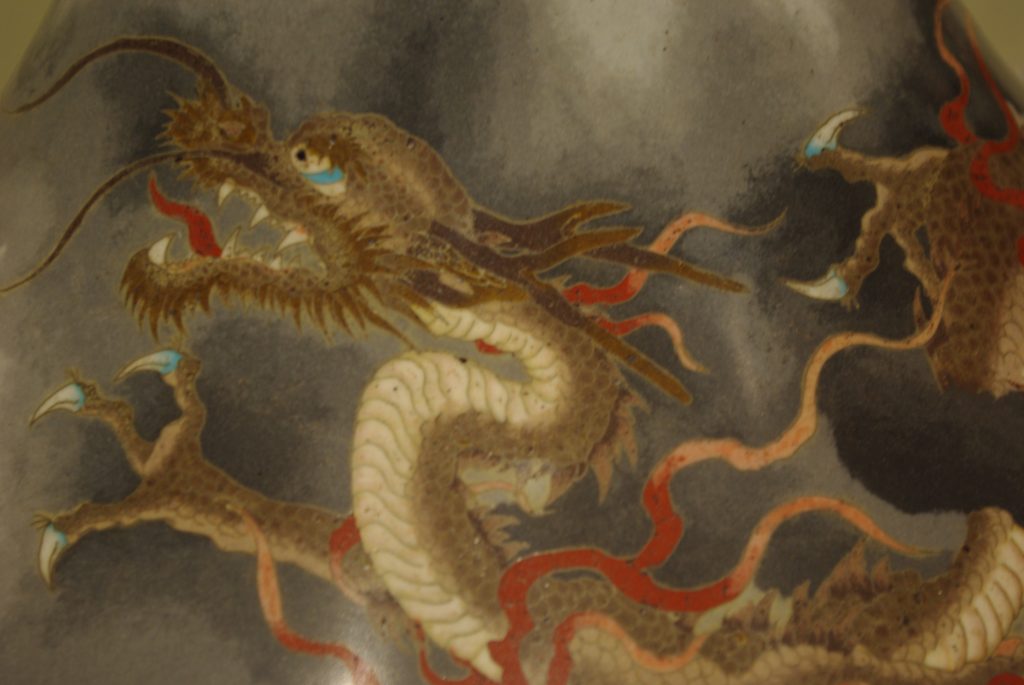 "We bought a strange piece of old cloisonné of [Mount] Fuji and under the snowline are dragons playing about."
Lucy Harris' diary entry, 11 November 1897, Nagoya, Japan.[6]
Cloisonné Okimono, showing Mount Fuji and Dragon  
Artist: Unknown
Date: Edo period, 1850-1868
Created: Japan,
Medium: Cloisonné decoration, with coloured enamels on a copper base.
Dimensions: 15.2 x 28 cm.
This work was bought in Japan by the Harris family in 1897 and, as Lucy's diary entry reveals, the animated dragon decoration appealed to the couple. An okimono is a display piece, meant to be displayed in the residence of a high-ranking official.[7]