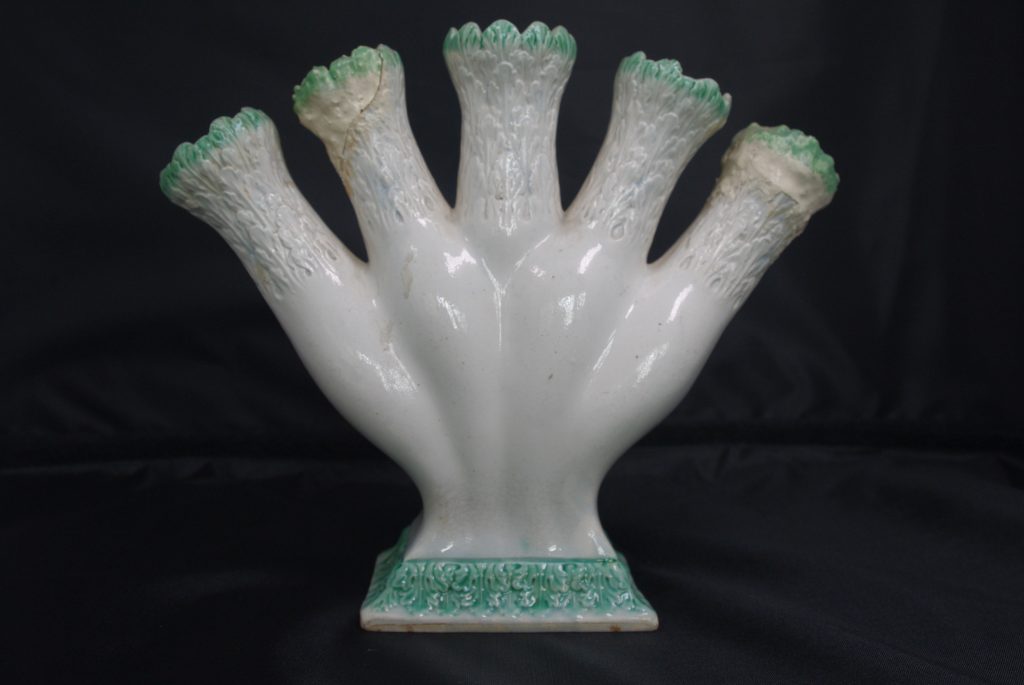 Branched Tulip Vase (c.1800). Photo by S. Butlin.
Branched Tulip Vase
Date: c. 1800
Created: Impressed on base "Neale and Co."
Medium: Cream and green glazed earthenware
Dimensions: 21 x 18 cm.
The unusual shape of this pottery vessel suggests an appealing organic design of a branching, growing plant.  Known as a 'tulip vase' it was meant to hold a single tulip in each section. The makers mark "Neale and Co." impressed on its base, indicates that the vase was likely made in England by James Neale and Company. They were manufacturers of high-grade earthenware, located in Hanley, Stoke-on-Trent, Staffordshire, in the late-eighteenth to early-nineteenth century.  It is not known how or when it was acquired by the Harris family.