White Swan Emblem, Ryerse Longcase Clock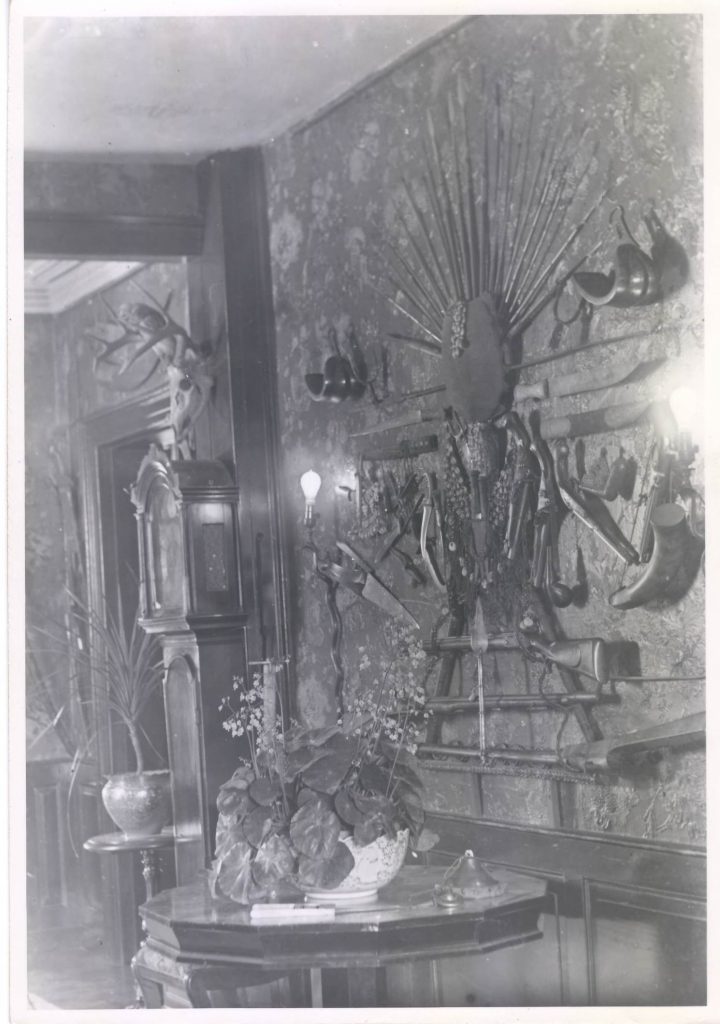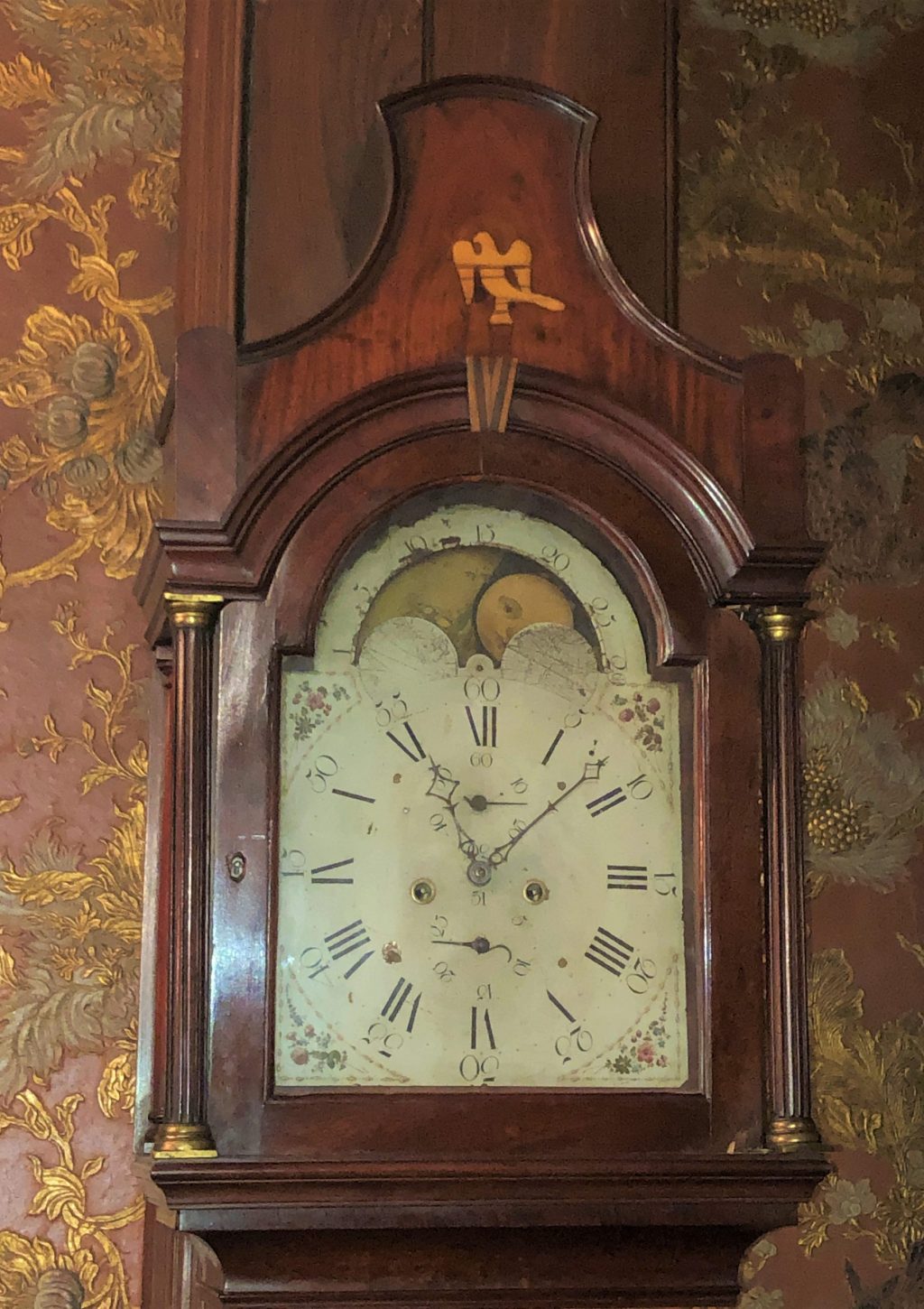 White Swan Emblem, Ryerse Longcase Clock
Created: New Jersey c.1760
Provenance: By descent, Colonel Samuel Ryerse (d. 1812) to daughter, Amelia Ryerse Harris) (1798-1882), to Eldon House by Harris family gift.
Dimensions: swan emblem, 8.5 x 7.25 cm.
The white 'Swan Rousant" inlay located on the bonnet of the longcase clock is part of the ancient armorial bearings of the Ryerse family. The clock was made for the Ryerse family in c.1760 in New Jersey, in 1795, following the American Revolutionary War, the clock was brought to Upper Canada by Amelia's parents, Colonel Samuel Ryerse and Sarah Underhill, who were resettled by the British on land granted to them as United Empire Loyalists.[25] Amelia inherited the clock in her father's will upon his death and it has stood in Eldon House since 1834.