Author: Ladies of Toronto and Chief Cities and Towns in Canada
Published: Toronto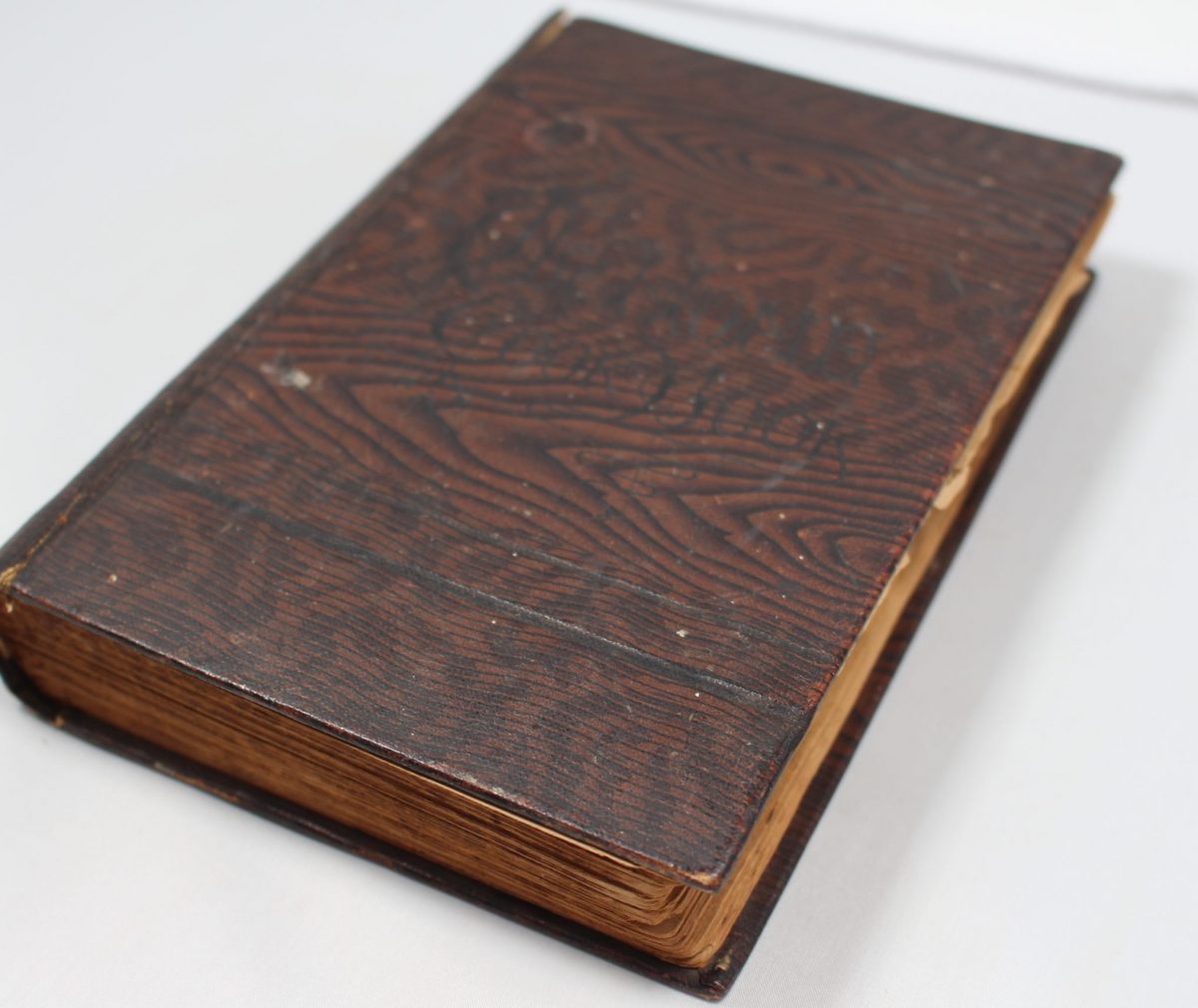 Physical Description: This book is 7.4 inches long, 5 inches wide and 1.5 inches thick. It has 380 pages. The cover of the book is made to look like dark wood, with the grain coming through. On the front there is the title etched into it in curved letters. The back cover and spine are plain. The title page has the line Tried, Tested, Proven on the top and then a small half line. There is then the title in larger font below. In the center of the page is the author's compilation. Below that it says that this is the 17th edition. At the bottom of the page is the publisher's name and city.
Subject: This book is a guide to home cooking and entertaining. Compiled by Canadian ladies, this book goes over the practical elements of housekeeping and etiquette. It has humorous phrases like, "Manners were made for men, not men for manners." And also some practical advice, like arriving on time for a dinner party. The majority of this book is dedicated to recipes, and are divided into different sections for proteins, soups, vegetables, and deserts.
                                                                                                                                                               Tongue Toast
Take cold boiled tongue, mince it fine; mix it with cream or milk, and to every pint of the mixture, allow the well beaten yolks of two eggs; place over the fire and let                         simmer a minute or two; have ready some nice toasted bread; butter it; place it on a hot dish and pour mixture over; send it to the table hot.
                                                                                                                                                          For Clothes that Fade
                                                                                                           One ounce of sugar of lead in a pail of rain water. Soak overnight.