The International Cookbook
                                                                                                                               Author: Margaret Weimer Heywood
                                                                                                                                              Published: Boston
Physical Description: This book has an olive green cover, with a gold border on the top and bottom. The border at the top has a thin gold line, and then a series of gold squares with green x's in the middle followed by a thin gold line underneath. The title covers three lines and is then followed by a description about what is in the book. There is then a line about this being illustrated in colour, and then the author. Below is a flower design that is square shaped. Under it there is a line about it being made in cooperation by the World's Famous Chefs, and then the publisher's information is on the bottom. On the adjacent page there is a colourful image of a table set-ting. The book is 8 inches long by 5.5 inches wide and 2 inches thick. There are a total of 383 pages. On the inside there are images of the chefs. Interestingly all of the chefs are men, except for the woman who compiled the book.
Subject: This book has four sections in it covering everything from table setting to cooking techniques. Special attention is paid to making specific sauces and confections. This book has a specific section on afternoon teas.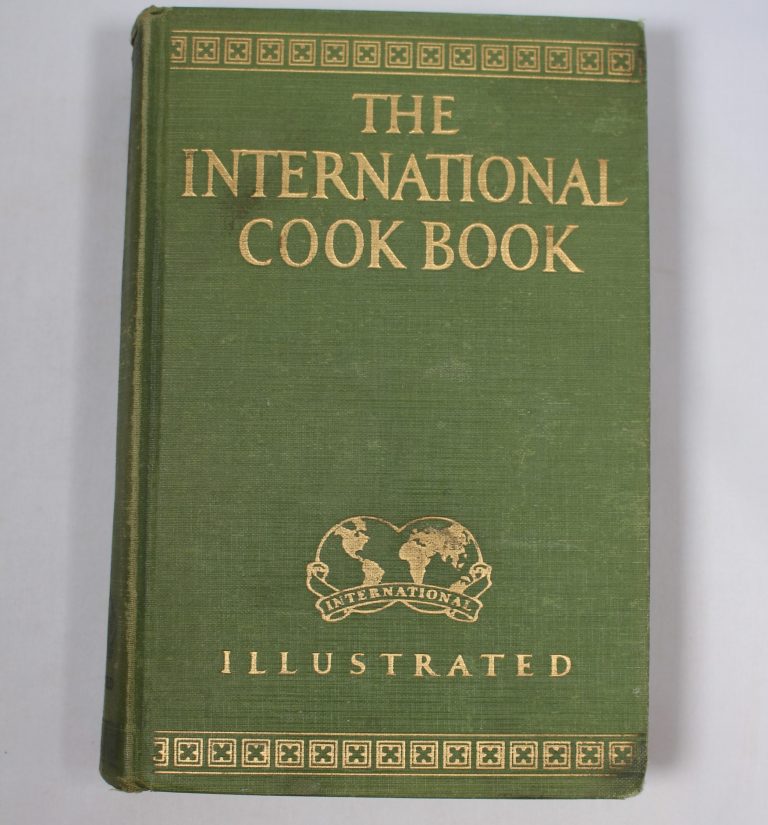 Lobster with Peony Sauce
Use Ise lobsters (known to be the best of their kind throughout the Empire, Japan). Cook lobster and remove shells, leaving only the tails. After meat is diced place                                           lobsters back in the shells. To decorate, cut the tail part in the shape of a peony, adding thereto a few leaves of the real plant.