School Kitchen Textbook Lessons in Cooking For the Use of Classes in Public and Industrial Schools
                                                                                     Author: Mrs. D.A. Lincoln
                                                                                    Published: Boston in 1897
Physical Description: The cover of the book is beige. On the spine and the half inch closest to the spine there is brown colour. On the inside page there is the initials of someone, though it is difficult to read, and it is dated from Dec. 99 (December 1899). The title page has the first part of the title printed across the first two lines. It is followed by a small line and then the remainder of the title is across three lines in a smaller font. In the center of the page there is the author's name as well as the name of her other two books, both which deal with the domestic realm. It is followed by another half line and then the publishing information at the bottom. This book is 7.5 inches long, 5 inches wide and 1 inch thick.
Subject: This book has four sections in it covering everything from table setting to cooking techniques. Special attention is paid to making specific sauces and confections. This book has a specific section on afternoon teas.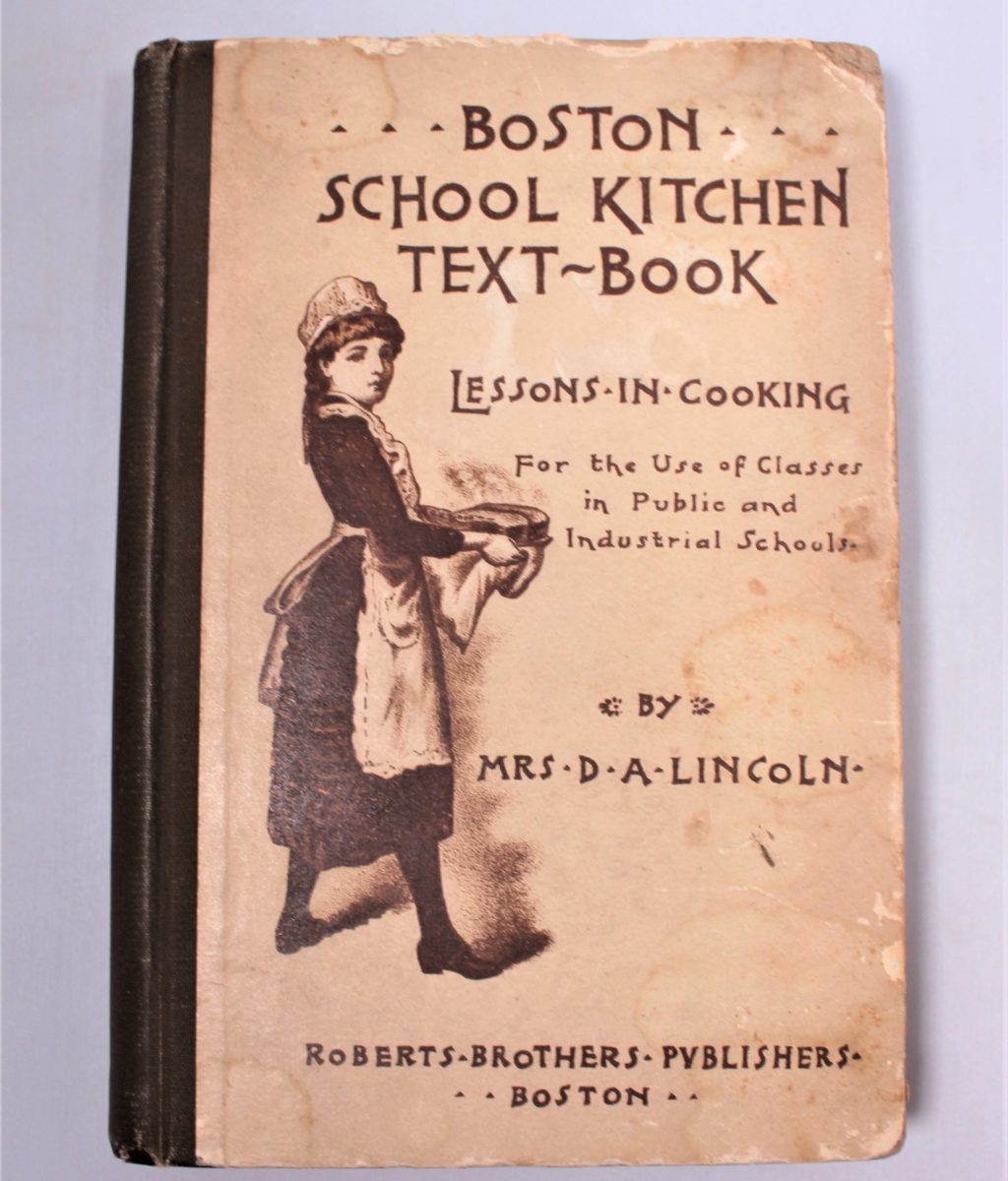 To Prepare an Orange for an Invalid 
     Pare (not peel) around the orange, cutting in deep enough to cut off the inner white membrane. Cut near the membrane of one of the sections straight in to the
core; cut again on the opposite edge. Slip the knife under and scoop out the pulp, but leave the membrane on the core. Lay the membrane back under the left thumb, and cut in the same way into the next section. When all the pulp is removed the membrane should be left on the core. The pulp and juice are more delicious when                                           taken out on this way than when squeezed out. Remove all the seeds, sweeten to taste and served with chipped ice, if desired.