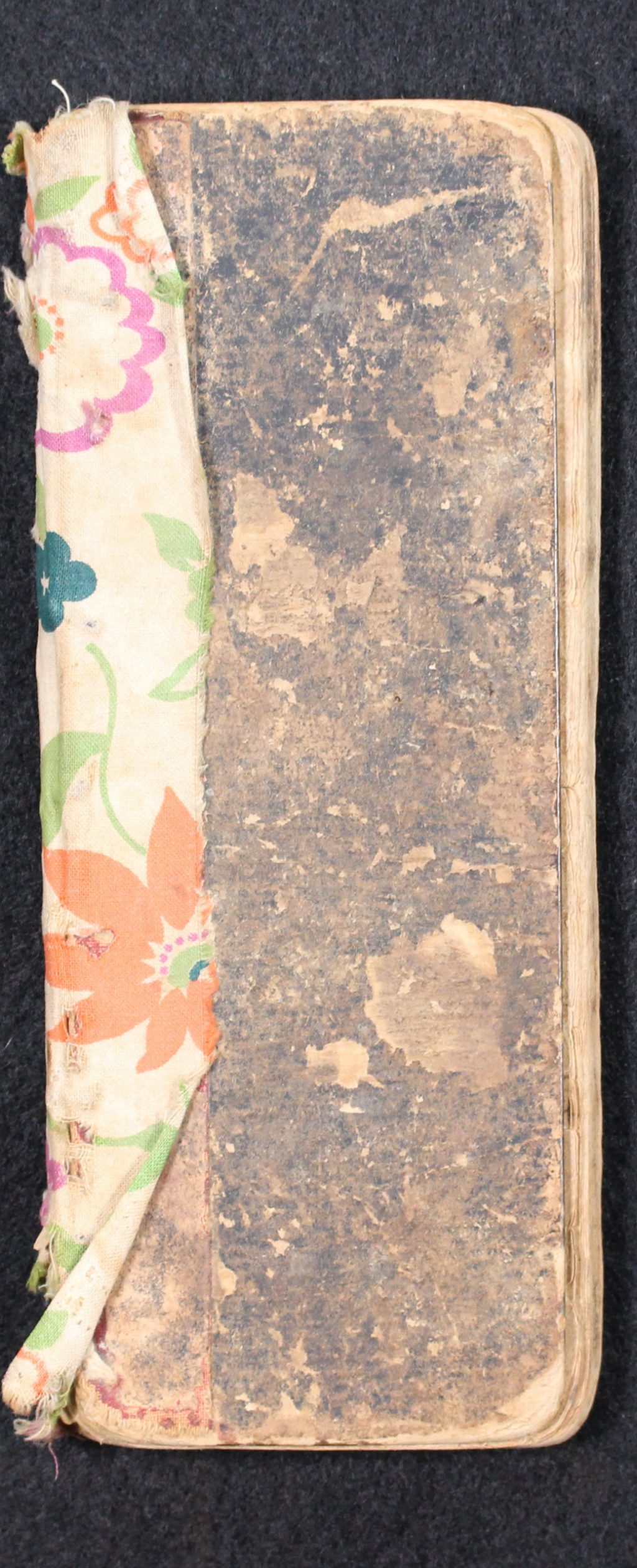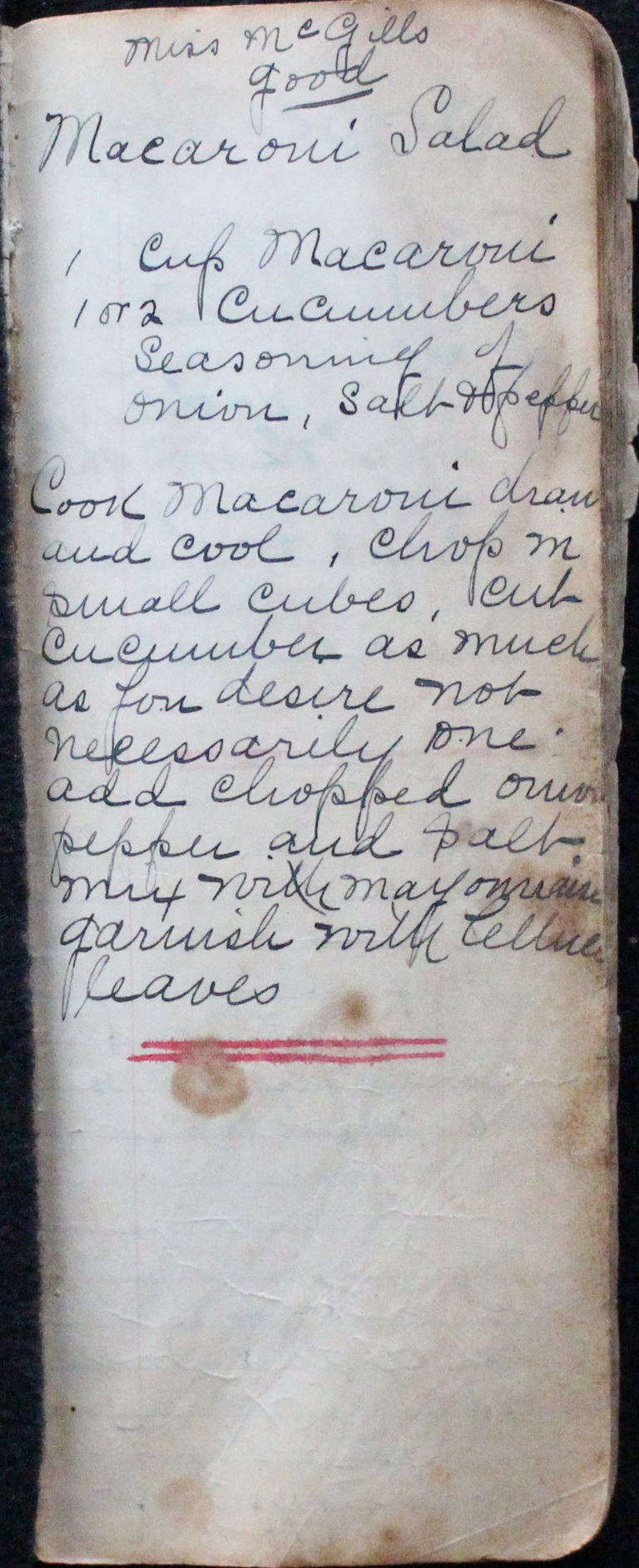 Compiled by: Various domestic servants, early twentieth century
Physical Description: The book is a Harris family cookbook. Various family members and servants contributed to this handmade book, and the different styles of writings are prevalent. The front cover is brown thick cardboard. The spine is covered with a floral fabric. The base of the fabric is ivory with orange, purple and blue flowers and green vines. Opening up the cover you can see that the spine is held together with a thick string. The pages in the book have yellowed and are delicate, and on different pages there is red, blue and green ink. Most of the pages have numbers in one of the corners.
Subject: This book is a family cookbook and contains the favourite recipes of the various people at Eldon House. There are recipes for cakes, salads, and preserves. Much of the ingredients in the recipes are the same. Some of the most common ingredients are butter, eggs, vinegar, and cream. Some of the recipes appear to be more recent.
                                   Recipe Xmas Cake
                                          2 lbs butter
                                   2 lbs white sugar
                                       3 lbs raisons
                                      3 lbs currants
                                       2 ½ lbs flour
                                 ½ lbs lemon peel
                                           18 eggs
                    Mrs. McGill's Good Macaroni Salad
                                      1  cup of macaroni
                                        1-2 cucumbers
    Seasoning of onion, salt, pepper and mayonnaise
                     Cook macaroni drain and cool.
     Chop in small cubes cut cucumber as much as for                                 desire not necessarily one.
                 Add chopped onion, pepper and salt.
    Mix with mayonnaise garnish with lettuce leaves.
                                       Candied beans
                                        9 cups of beans
                                           2 qtrs. water
                                             1 cup sugar
                                              ½ cup salt
                                         Boil until tender