John Harris purchased the land that now encompasses Eldon House and Harris Park in 1832. After the construction of the original house, John and Amelia moved to London with their eight children. John took up a position in local politics, eventually working as the treasurer of London. Amelia, worked in the home, and like other women of her time, was responsible for educating her children, managing her household, and cultivating relationships with neighbours and associates to benefit her husband.
Amelia was a prolific member of the London community. Her associations with people from Port Ryerse and the Great Lakes region, connections made through her marriage, and new acquaintance with members of London's elite families, made her a center of the community. Amelia often entertained guests related to politics and the arts, including members of parliament. While Amelia was a gracious hostess, she was quick witted and had little tolerance for foolishness. Several diary entries recount Amelia's assessment of politicians and their professional and personal conduct. In regard to famous historical figures, like Canadian Prime Minister John A. MacDonald, Amelia was astute in her judgement. After seeing the prospective Prime Minister get quite drunk, she wrote: "What a pity to see such men at the head of affairs in Canada." Though Amelia was straightforward and intelligent, it was not an off-putting trait, and many members of the local community would come to value her advice and perspective.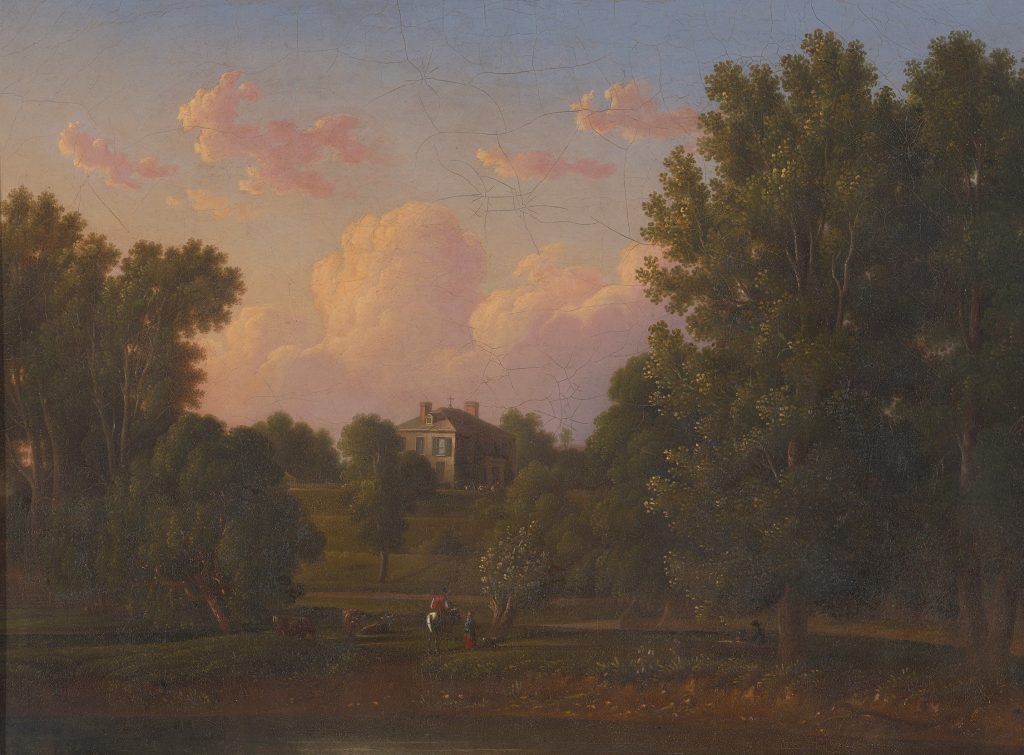 As a mother, Amelia was caring, honest, and shrewd. Between 1817-1836, Amelia and John had 12 children, eight girls and four boys. Tragically, Amelia's first two children passed away in infancy from accidents and illness respectively. The rest of their children were raised primarily in London with the last two born at Eldon House. Amelia strived to ensure that her children had the best education possible. Her sons were sent to school and became lawyers and landowners, her daughters were also educated in the fashion of the day including lessons in music, dance, and etiquette. It was noted by various Londoners that the Harris children were well brought up, and the daughters specifically were well educated and beautiful.
Amelia did her best to secure good futures for her children, using connections in the community to make beneficial associations for the family. In particular her efforts to secure husbands for her daughters transformed Eldon House into a social center for the community. Amelia and her husband would host parties for elite Londoners, and members of the military to matchmake her children. Amelia was quite successful with all her surviving children eventually marrying, some to prominent local families.
While Eldon House was a happy residence, it was not immune to tragedies, and in 1850, the patriarch of Eldon House passed away at the age of 68. John's death brought impactful changes to Eldon House and to Amelia.